Show notes
This week, [someone], [someone else] and [another person] cover [topic].....
Coach Schuman's 10 Tips To Get Recruited Plus Bonuses Tip #1 Highlight Film with Good Clips In Front Of the Highlight Tape Tip #2-Get a List of 50 Schools with Contacts And Reach Out Tip #3- Get On Campus Attend Junior Days or Virtual Junior Days Tip #4 - Get to As Many Showcases and Camps as Possible Tip #5- Get on College Campuses & Compete Bonus Tips- Smaller Lineman Can Get Recruited & Camps For Underclassmen Are Important Bonus Quick Tip- Help with 40 Yard Dash Tip #6- Get Individual Face Time On Campus If Possible Tip #7- Solicit Your Head Coaches Help In The Recruiting Process Tip #8 - Do Videos Introducing Yourself & Send Well Thought Out Email To Coaches Tip #9- Send Videos of You Doing Exceptional Athletic Things Tip #10- You Must Follow Up Diligently
Subscribe for Updates
Find Out More About Coach Schuman's NUC Elite Football Camps. You Can Register At http://topprospectelite.com using code Football19 for 50% off for college prospect athletes.
NUC is the longest running series of high school combine and football camps in the country. If you're serious about taking your game to the next level, playing college football or getting early exposure to college recruiters then attend an NUC Recruiting Event. NUC Sports has Football Combines, Premier Football Showcases, Invite Only Football Camps, All Star Football Games, and 7 on 7 Football Tournaments. All NUC Sports Recruiting Events are in place to help the Athletes compete, get noticed, get exposure and get recruited.
Coach Schuman's channel is focused on helping you become the best you whether that's an athlete, in business, in football or in life.
How to Get Recruiting in the New World  https://youtu.be/xZoRKuSXPMc
He can be followed at @coachschuman on twitter @coachschuman on tik tok @coachschuman on instagram @coachschuman on clubhouse @coachschuman on facebook
Hosts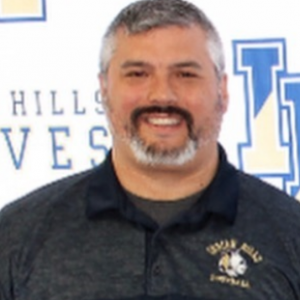 David Schuman
CEO of NUC Sports, Founder of Success For Life Podcast, and Football Head Coach
View episodes
Guests